The Guelph Jr. B Regals are excited to announce the rest of its coaching staff for the 2019 season.
Joining the club are Dilan Graham, Peter Pavlinich, and Craig Wende. Graham takes over as the team's Defensive Coordinator while Pavlinich will be in charge of the Offence. Both will assist Head Coach Al Burton on the bench for the upcoming season while Wende will help the Regals goaltenders throughout the season as a goaltending consultant.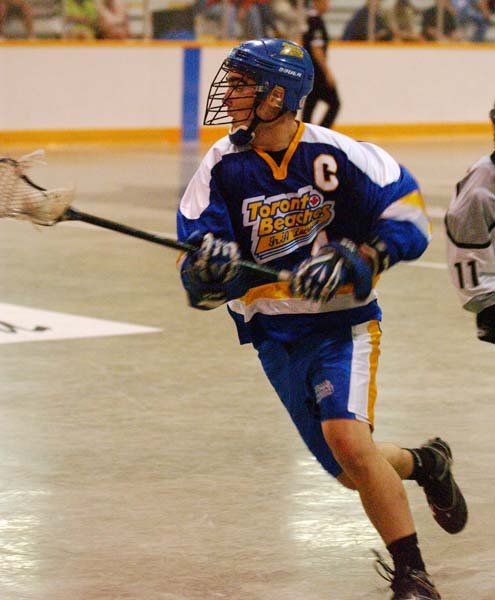 Graham joins Guelph with many years of playing experience. Before being drafted 37th overall by the Boston Blazers in the 2008 NLL Entry Draft, Graham played 4 years of Junior A for the Toronto Beaches, where he served as team captain in his final season. He went on to play Major in the summer for 6 seasons with the Brooklin Redmen and Ajax-Pickering/Oakville Rock, captaining the team its final season in Ajax before relocating to Oakville, as well as playing stints in CLax and the NLL. Graham also played 4 years of NCAA D1 Lacrosse at Bellarmine University and won a CUFLA Championship with Brock University. Since exiting the game as a player, Graham has focused his attention on coaching where he was an assistant with Toronto (Junior A), London (Junior B), Toronto Minor Lacrosse and the EDGE Field Lacrosse program.
Pavlinich comes to the Regals with decades of lacrosse experience under his belt. Beginning at the age of 5, Pavlinich played Minor Lacrosse in Kitchener before graduating to play 2 years of Junior B in Kitchener and 3 years of Junior A in Elora. After his junior career ended he played Senior with the Fergus Thistles, where he was a member of a pair of teams that won the Presidents' Cup. Pavlinich began coaching Minor Lacrosse once his playing career ended and has been doing so for nearly 25 years.
Wende will help coach the team's goaltenders during Training Camp as well as at practices throughout the season. Wende, who is currently a goalie on the Georgia Swarm (NLL) practice roster, has more than 20 years of playing experience across all levels. He recently won the Ontario Sr. B Lacrosse League's Goaltender of the Year Award in addition to being named to an All-Star team at the 2018 Presidents' Cup Tournament in Nanaimo, B.C.
The Regals open the 2019 season on Thursday, April 25 when the defending Founders Cup Champion Elora Mohawks visit the Royal City. Game time is slated for 8:00 PM at Victoria Road Arena.