---
*** IMPORTANT ***
The status of the 2020 OJBLL season remains on hold due to the COVID-19 pandemic. The Ontario Lacrosse Association announced that the cancellation of all lacrosse activities has been extended until at least June 15, which the OLA will then have further information and announcements with regards to a season.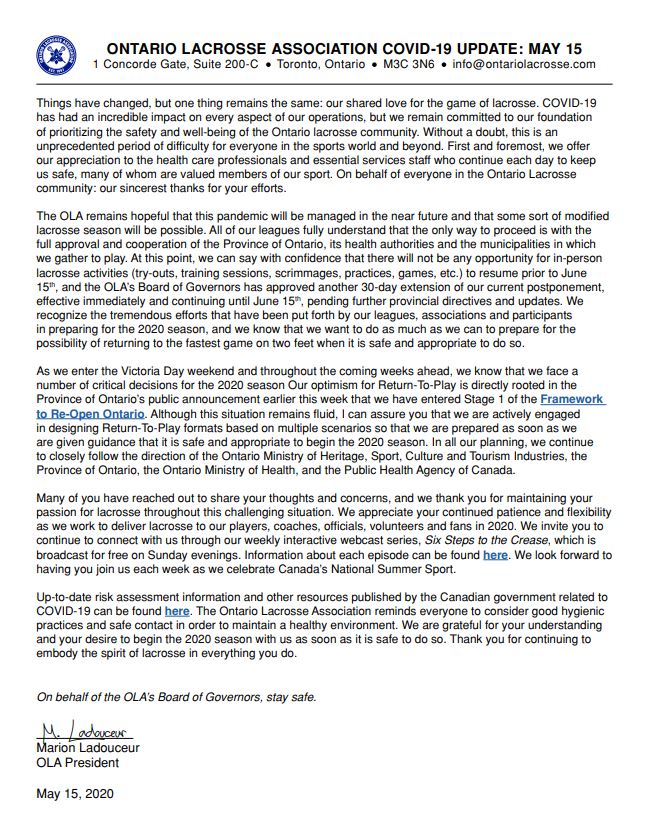 ---
Pre-Season Tournaments
The Jr. B Regals will be participating in 2 pre-season tournaments this year in the Six Nations Rebels Spring Showcase on April 4 and the Elora Tournament on April 11.
Saturday, April 4 – Spring Showcase – Iroquois Lacrosse Arena (Six Nations)

*** CANCELED
11:00 AM – Hamilton vs Guelph
3:00 PM – Brampton vs Guelph
8:00 PM – Guelph vs Six Nations
Saturday, April 11 – Elora Tournament – Elora & District Community Centre (Elora) 

*** CANCELED
11:30 AM – Point Edward vs Guelph
3:30 PM – Guelph vs Orangeville
7:30 PM – Elora vs Guelph
---
Latest Highlights