Victoria Road Arena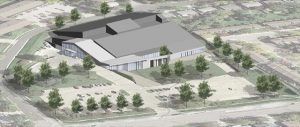 The Jr B Regals play all home games at the newly-renovated Victoria Road Arena in Guelph, ON.
The Regals have called Victoria Road Arena home since their first season back in 1992. The 2018 season will mark the 24th season of play at Victoria Road – the team played the 2008 season at the Sleeman Centre while they hosted the Founders Cup and the past two seasons (2016 in Cambridge and 2017 at the Sleeman Centre) away from Victoria Road while renovations were being completed.
The building also has a pool in addition to a new lobby, entrances, multi-purpose rooms, outdoor landscaping, and improved parking.
You can learn all about the renovations (and see progress pictures) here.
Visit us at our next home game!
151 Victoria Rd N, Guelph, ON N1E 5H4