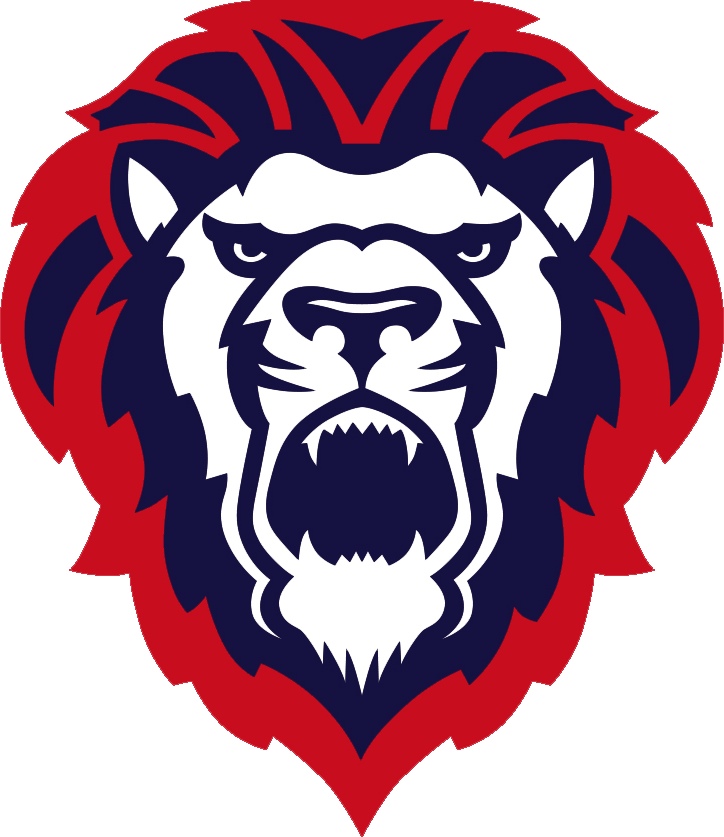 With a new season comes a new look for the Guelph Jr. B Regals.
The team revealed their new logo and announced their 2017 regular season schedule along with the team's Training Camp dates today.
The team's new logo, pictured above, maintains the club's main colours of blue, red and white, although the shades were tweaked slightly. The logo had previously remained the same for most of the organization's 25 years of existence, with the 2008 season using a secondary logo to celebrate hosting the Founders Cup.
The new logo brings a modernized and simple look to the Jr. B Guelph lacrosse team.
The Regals will kick off the 2017 regular season on Saturday, April 15 against the rival Elora Mohawks in Elora at 7:00 p.m. The team will play its home opener on Sunday, April 30 versus divisional foe Owen Sound when the NorthStars come to Guelph for a 3:00 p.m. game start.
The Regals will kick off its 26th Training Camp on Saturday, March 18 at 8:00 p.m. at Queensmount Arena in Kitchener. The camp concludes Sunday, April 9 with an exhibition game versus the Wallaceburg Red Devils at 3:00 p.m. at Queensmount Arena.
Below is the 2017 Training Camp schedule. For criteria on your eligibility, please see the below photo.
Sat. March 18 –  8:00 – 10:00 p.m.
Sun. March 26 – 10:30 a.m.-12:30 p.m.
Sat. April 1 – 4:00 – 6:00 p.m.
Sat. April 8 – 11:00 a.m. – 1:00 p.m.      
Sun. April 9 – 3:00 p.m. (vs WAL)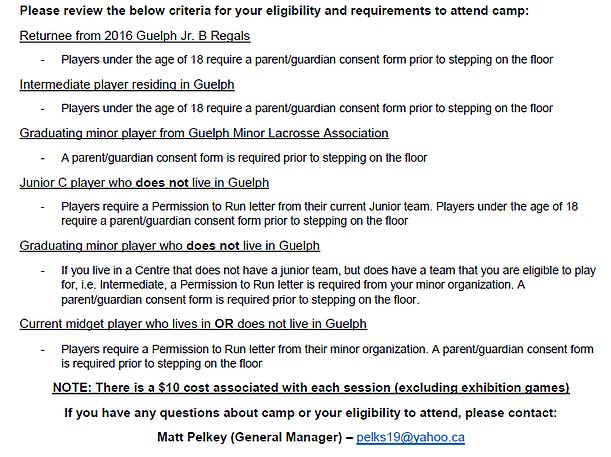 The Regals begin their quest for a third consecutive playoff berth after finishing the 2016 regular season with a record of 11-9 before bowing out to the Niagara-on-the-Lake Thunderhawks in the 1st round of a best-of-5 playoffs 3 games to 1.